First Steps
"Guf Rishon" is the representative performing troupe of the dance school. Since its establishment in 1996, the group has used its artistic presentations to express the values of cultural activity, respect for education and aspiration for excellence to audiences across Israel and around the world.
The group encompasses dancers between the ages of 15-18. Directed by a team of professional teachers, the dancers are completely dedicated to their art and devote most of their free time to dancing.
WWith full professional guidance in classical ballet technique, modern dance, jazz and composition, the dancers strive for achievement and professional advancement. The studio is a second home for the dancers, providing a nurturing environment for personal growth. "Guf Rishon"'s rich and varied repertoire, featuring the work of the finest choreographers, showcases the dancers' highly advanced technical skills.
Dedicated to serving as a vehicle for empowerment and self-realization, the dance group encourages personal expression by including original by the young dancers in its performances.
The younger generation of the dance troupe is called "Guf Sheni". This troupe of dancers participates in all activities and performances throughout the year and will eventually succeed the current "Guf Rishon" dancers. The studio is also home to the "Atudah" group of performers-in-training
Guf Rishon In Action
Volunteer Shows
With a strong commitment to the community and a desire to reach a wide range of audiences, especially those who have no previous exposure to the art of dance, the "Guf Rishon" dancers perform in many places on a volunteer basis. Audiences include school groups, soldiers, pensioners and members of the public attending dedications, memorial ceremonies, events for holidays and festivals such as Hanukah and Independence Day.
Steps That Build Trust
Since the establishment of the company, its dancers have participated in international dance festivals in Hungary, Germany, Spain, China, Czech Republic and England. With their professional production, highly-skilled dancers and rich costumes, these performances have generated enthusiasm and praise.
The outstanding connection that forms between Guf Rishon participants and other dancers at the festivals helps build a positive image of Israel in the world. Without any words, the language of dance conveys a message of friendship and peace.
"In every performance abroad we see ourselves as the ambassadors of Israel," say the dancers. "We are happy that our performances serve as platforms for portraying our country in a positive light and dispelling prejudices and media bias."
In 1999, the troupe enabled dancers from overseas to see Israel close-up as it hosted a German dance group for a series of joint performances and tours around the country.
Encouraging Creativity
To enhance their expressive ability, the dancers attend lessons in improvisation and composition which provide tools for thought, understanding and action in stages from improvisation to creation. These classes give students the opportunity to express themselves in the language of dance that is most comfortable for them and conveys their inner world, using their knowledge and ability in dance technique.
The professional staff encourages dancers to participate in a project called "First Fruits of Dance," which enables them to create and present their own choreography. Works submitted within the framework of this project have met with great success.
Winning Steps
In addition to its international activity, "Guf Rishon" also takes part in local and national competitions alongside leading Israeli dance groups. Dancers from the group participated in a television contest, "Bravo" in 2000 and in a national competition held in Jerusalem in May 2003.
In April 2004, "Guf Rishon" entered an international youth dance competition in Spain, winning first prize in the jazz division and third prize for contemporary dance. In July 2006, the dance group returned from an international competition in Prague with awards for choreography and hip-hop jazz, along with a special prize for "Outstanding Participation".
At the end of 2006, "Guf Rishon" and "Guf Sheni" took first place in contemporary dance and second place in tap dance at a competition in Arad, Israel. They also received a special award for excellence in choreography.
In April 2009, the dance troupe delegates returned from England, after an extraordinarily successful performance at the International Youth Festival. The British audience responded to the group's boundless energy with wild enthusiasm. Participants from the other delegations were also entranced by the Israeli magic.
"Guf Rishon" won the first prize, in the "Tsabarim 2010" dance competition, attended by selected dance troupes from all over Israel. The competition was held in May, at the Suzanne Dellal Center in Tel – Aviv.
"Guf Sheni" took first place in choreography and third place in hip-hop jazz in Prague international Festival in july 2011.
In August 2011, "Guf Rishon" dance troupe participated at the AIYF, Scotland, and performed in many various venues and halls. Due to their rich, fascinating and energetic repertoire, the troupe has added to its fan club young people and adults from around the world and strengthened its position as a highly qualified and professional group.
Paris and Aberdeen were the destinations for July 2014.The dance troupes began their journey with an outstanding performance in Euro Disney Park, and participated a master class in Paris dance center. The troupes continued on to Aberdeen International Youth Festival, where they attended in classes, workshops and performances in the evenings, establishing warm ties with delegations members from around the world.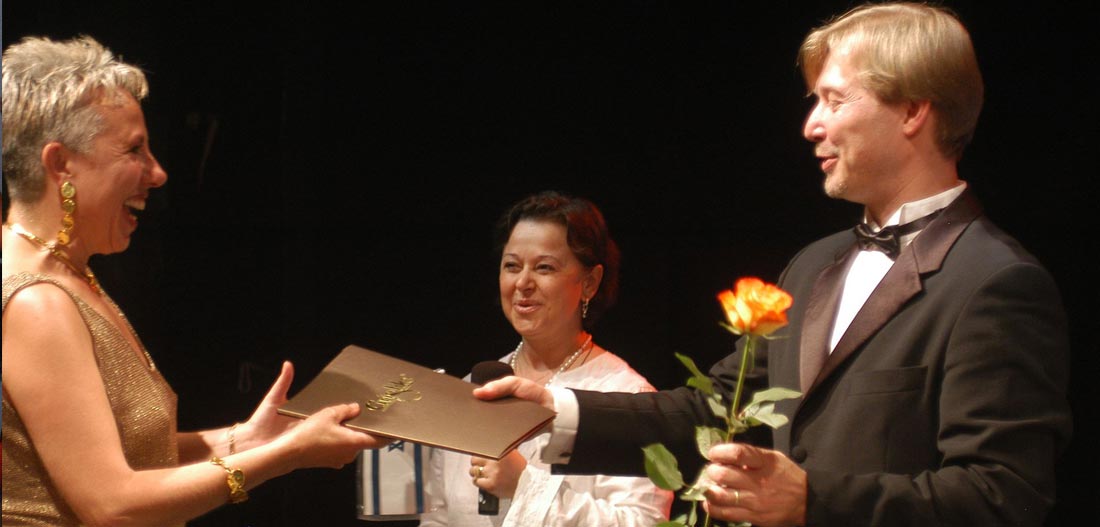 Improvisation & Composition Gallery